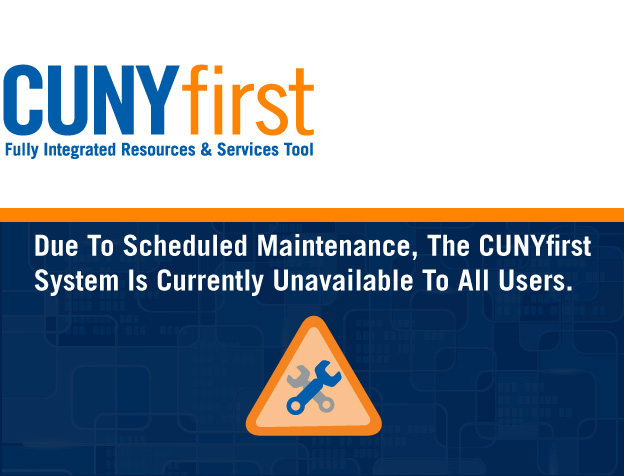 The CUNYfirst System is currently unavailable due to scheduled maintenance.
CUNYfirst MyInfo is available as an alternative for viewing personal information.
Click here, or open the MyInfo application on your Android or Apple device, and use your CUNY Portal credentials to log in to CUNYfirst MyInfo.
Thank you for your patience.